What are the benefits of blockchain in trade finance? This question is being asked by bankers and businesses worldwide. In this article, we explore the problems and inefficiencies within the trade finance industry as well as the benefits and solutions blockchain provides.
Blockchain technology is continuing to dominate headlines across the globe. An almost never-ending list of projects and pilots have been vying for our attention as the digital transformation gathers pace. But, many are now beginning to ponder what benefits and opportunities these technological advancements will bring to the world of trade finance.
Technology-based solutions work best when they resolve real problems, removing friction and pain points. In a digital age where swipe-to-buy and 1-Click checkouts are the new currency, there is a genuine desire for a change that will make it easier for everyone to do business.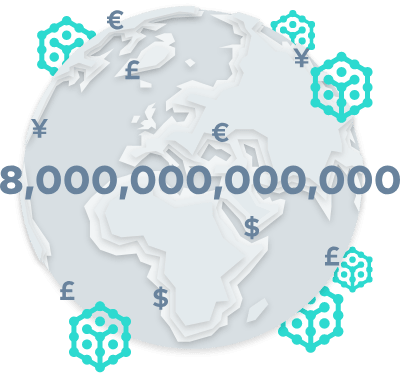 The growth and sustenance of the global $8 trillion open account trade finance market are heavily reliant on the easy availability and robustness of financing mechanisms. Considering that trade finance is widely viewed as the fuel for global commerce, it's easy to see why blockchain is dominating conversations in the trade finance world.
There is an inconvenient truth that trade finance is currently full of inefficiencies and that the industry is extremely vulnerable to fraud. Paper processes from our analogue past desperately need to be upgraded or replaced with digitised operations and blockchain will play a big part in this transformation.
Typically, payments are seen as low hanging fruit, but financial supply chain could also be given a 21st-century upgrade too. The complexity and scale of existing solutions in trade finance have famously held back progress, but all that could soon change.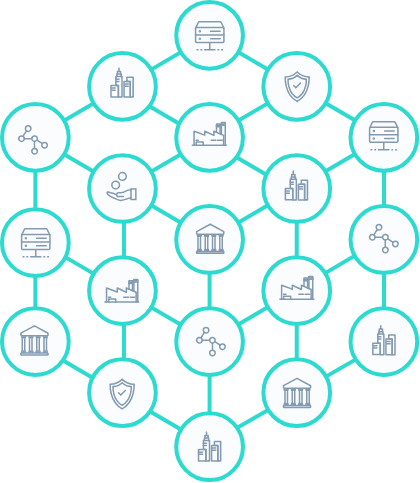 Blockchain As A Solution
Blockchain can reduce processing time, eliminate the use of paper and save money while ensuring transparency, security, and trust. These are the key benefits of blockchain in trade finance. Removing bad actors and forcing everyone to play fair in a new transparent way of doing business will virtually eliminate the risk of manipulation by participants in the chain.
The arrival of an end-to-end trade finance network for banks and their corporate clients such as Marco Polo is facilitating trade finance directly between parties and increase efficiency in the market. By making it easier to exchange trade-related data and delivering financing to the entire ecosystem such trade finance network has the potential to prove itself as a game changer rather than just another initiative.
A quick look at Marco Polo reveals that over a dozen of the world's foremost financial institutions active in trade finance including BNP Paribas, Commerzbank, ING and Royal Bank of Scotland are already stepping up their attempts to shift trade finance on to blockchain technology.
These moves highlight how many bankers see trade finance as an area with the most significant potential to benefit from blockchain technology. A highly inefficient, fragmented and some would say broken infrastructure and customer delivery experience is ripe for disruption.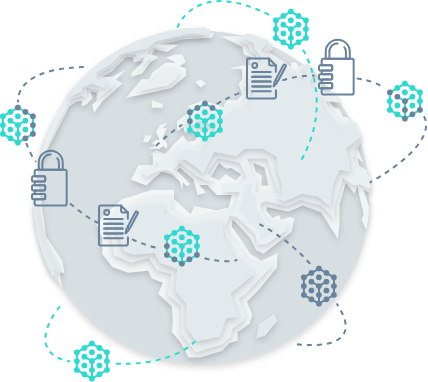 A New Goal For Businesses
A better connected, highly automated and far more open infrastructure that will enable more efficient trade finance solutions for customers is the new goal for businesses. However, this can be achieved through the creation of trusted and permissioned interactions between corporations, B2B networks, service providers and other financial institutions.
The introduction of 'smart contracts' also allows businesses to automatically trigger commercial actions based on defined criteria. Once again, this will further boost efficiency by streamlining processes, removing time and the cost of transacting.
An indelible audit trail also provides improved traceability; one of the main benefits of blockchain in trade finance. The new verification levels automatically check assets for authenticity. As a result, businesses can reduce both fraud and compliance costs by ensuring that each transaction is recorded sequentially and indefinitely.
From a security perspective, blockchain allows simple, secured share trade-related data between different financial institutions. Each transaction is verified within the network using independently verified complex cryptography.
By adding some much-needed commercial transparency to the mix, old problems such as delays, and sharing data between parties are replaced with unprecedented levels of trust. Words such authenticity, transparency, and simplicity are rapidly becoming the new language in the trade finance market.  
Applying Blockchain Technology To Trade Finance
By applying blockchain technology to trade finance, new emergent players such TradeIX, a technology infrastructure company is able to reduce the complexity and increase efficiency as shown with their first blockchain-enabled end-to-end invoice finance transaction for a global logistics company together with AIG and Standard Chartered on their platform.
The creation of trusted and permissioned interactions between corporations, B2B networks, service providers and financial institutions are revolutionizing the finance industry. Ultimately, these new highly efficient models are better connected, highly automated and far more open infrastructure, demonstrating the benefits of blockchain in trade finance.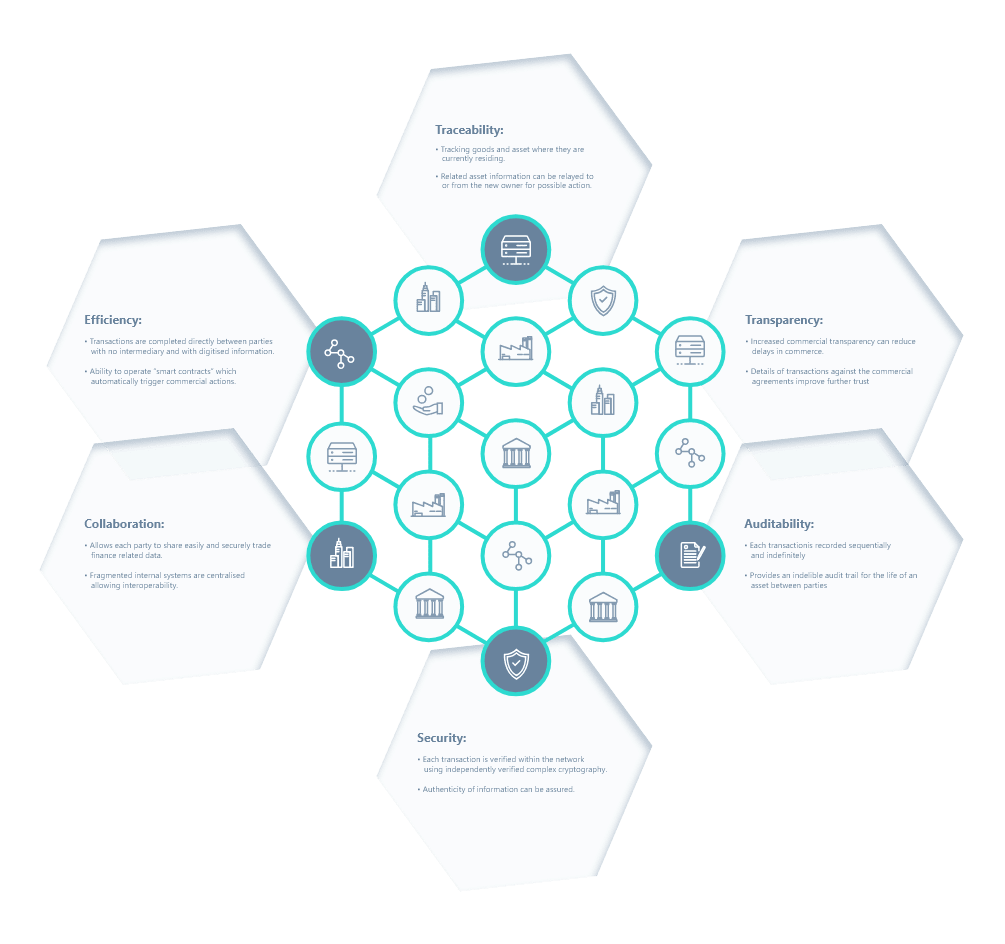 Find out more about the six most important benefits of blockchain technology in trade finance this infographic highlights.